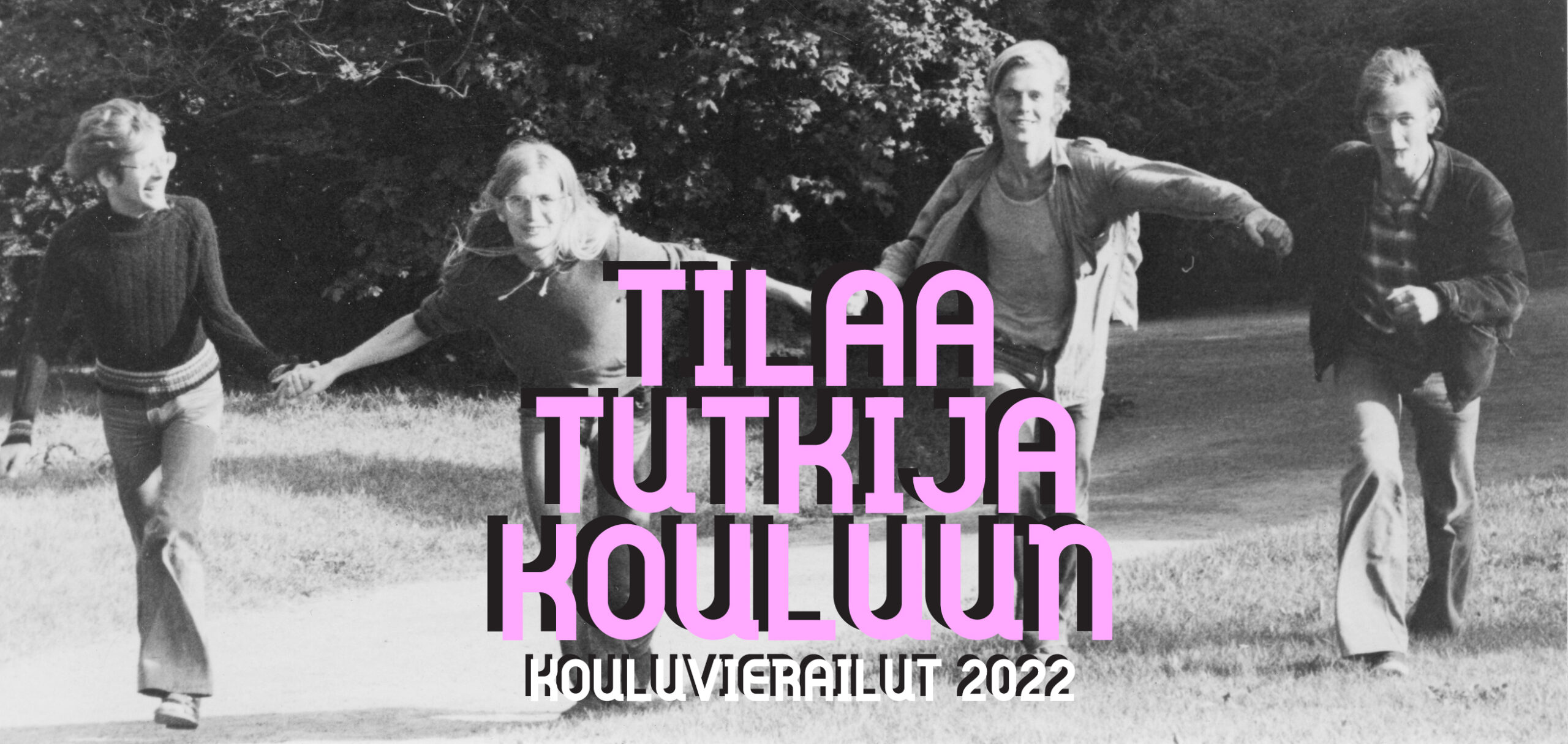 The school visit program has terminated as the 2-year project came to its end. Thank you for all the participants in 2021 and 2022!
What was it like to live as a homosexual before? Who are the key figures in Finnish queer history? How have queer people organized themselves and influenced society? Why is so little known about queer history, and what could be known about it?
Queer history is everyone's shared history. The Friends of Queer History organizes a school visit program where queer history researchers visit schools. We are offering 15 free researcher visits to schools in the fall semester of 2022. The visits are part of the Rainbow History Visible project funded by the Kone Foundation, which brought the landmark year of rainbow history, 2021, into the public discussion.
What kind of school visit is it?
Visits are 45-60 minute long school visits, free of charge, for educational institutions. The visitors are researchers of queer history from different fields. It is a unique opportunity to have a researcher visit a lesson or an event at an educational institution, who can shed light on the diversity of history with mind-expanding examples and stories based on researched information.
Who are school visits for?
School visits are suitable for elementary school (classes 7–9) and upper secondary schools (high school) as well as other secondary educational institutions. The visits are planned with the support of a professional educator, applying to the needs and wishes of each group to be visited. They are given by queer history researchers from different fields, and they fit into the contents of elementary school (classes 7-9) and high school curricula in history, social studies, ethics, philosophy and health education. The visits can also be made to other secondary schools.
School visits can be customized to suit the framework of each lesson or event.
Visits are made in Finnish, Swedish and English.
If you wish, you can combine the use of the "Rainbow life" material package (in Finnish and Swedish only) published in Finna Luokkahuone with the school visit, by dealing with its themes of civil society influence, the queer gaze, or the history of families and human relationships.
How can I book a school visit?
School visits are booked via the booking form, the link to which is below these booking conditions.
School visits can be ordered throughout the fall semester 2022. You can schedule your visit, for example, during Queer History Month in November, when a lot of related news, events, public programs and material are published across the country.
For an on-site visit, the maximum group size is 30 persons. Visits can also be arranged remotely (Zoom or Teams), if an on-site visit is not possible, for example due to corona safety reasons or long distances.
Booking a visit also requires group members to fill out a short questionnaire during or right after the visit. The form is simple and is filled out by the entire group that participated in the visit. A link to the form will be distributed during the visit, and it can be filled out on a mobile phone in a browser or printed on paper and given to the school visitor.
Book the visit well in advance, no later than two weeks before the time of your choice.
We will confirm the reservation as soon as possible to the e-mail address of the contact person indicated in the form.
Cancellations or changes to the reservation must be made no later than three days before the agreed time. Cancel or postpone your reservation no later than three days before the agreed time. After that, canceled reservations are released to the next booker in line.
Further info:
Kaura Raudaskoski
Project Coordinator / Secretary
sihteeri@sateenkaarihistoria.fi
+358 45 783 17571
Are you a queer history researcher? Join our researcher list here!