Queer History Month 2023 in November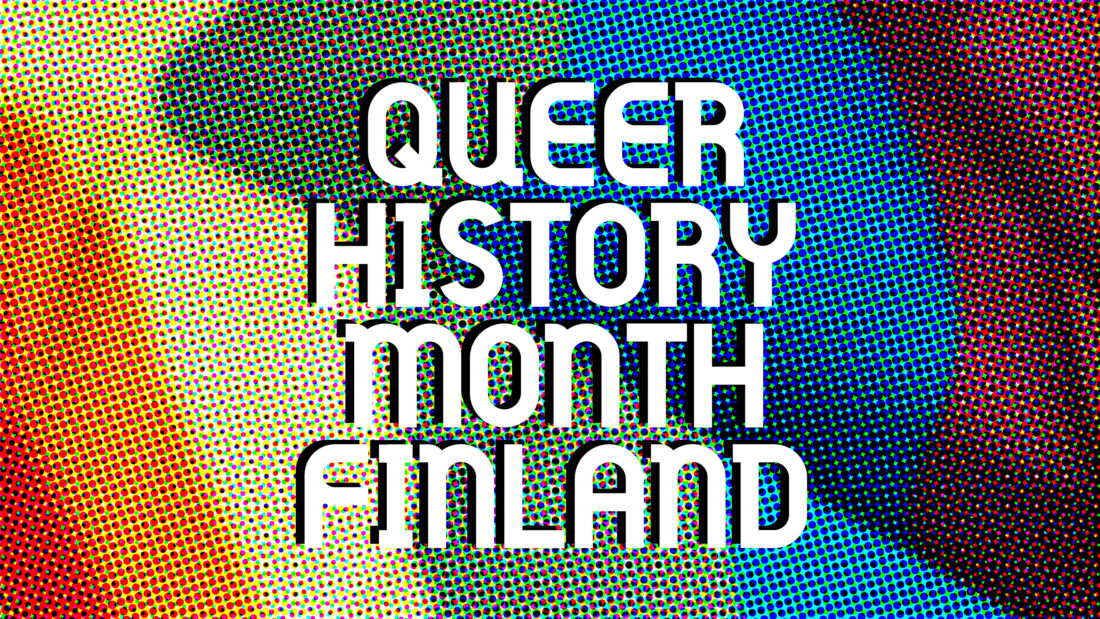 We challenge you and your organization to make the silent history a cultural heritage shared by all!
Friends of Queer History invites memory organizations, schools, art organizations and associations to celebrate queer history month every year in November. The goal of Queer History Month is to examine Finnish history and culture from the LGBTQIA+ perspectives and record them as part of our common cultural heritage.
You can register your event directly on our website: Add your event.
For ideas and inspiration for different ways to get involved, browse the event archives of previous years (mostly in Finnish).
Queer History Month is a series of events open to all, and we will compile a calendar of events on our website.
Here are some ways to participate as an organizer:
1) By organizing an event or an exhibition:
The programme is realized with the own funding of the participating organizations and contributors. The organizing body is responsible for its own marketing. The team coordinating Queer History Month moderates the event calendar on our website and adds the events announced there.
2) By making queer history visible in everyday life:
Libraries can participate, for example, by organizing related book recommendations and other material exhibitions. Schools can participate by organizing theme days related to the topic, by inviting experts in the history of gender and sexual minorities to speak, or through various workshops or group work.
3) By writing about queer history:
On our website, we publish texts on rainbow history from a variety of perspectives. Read more on our website and propose a text by contacting us: https://sateenkaarihistoria.fi/en/instructions-for-authors/
4) By communicating about queer history:
You can also participate by sharing material, images, texts or reflections related to queer history on social media with the hashtags #Sateenkaarihistoria #Queerhistoria #QueerHistory. You can link or tag our profile either on Facebook or Instagram (@sateenkaarihistoria) – we highlight tagged posts or posts with above hashtags on our own channels.
Many parties fly rainbow flags during Pride month in June. If you are organizing activities during Queer History Month, November can also be a good time for flagging. In addition, flagging communicates that the organization has activities related to the topic.
More information:
Mandi Markkanen
Producer
Friends of Queer History
mandi.markkanen@sateenkaarihistoria.fi