Queer History Month 2022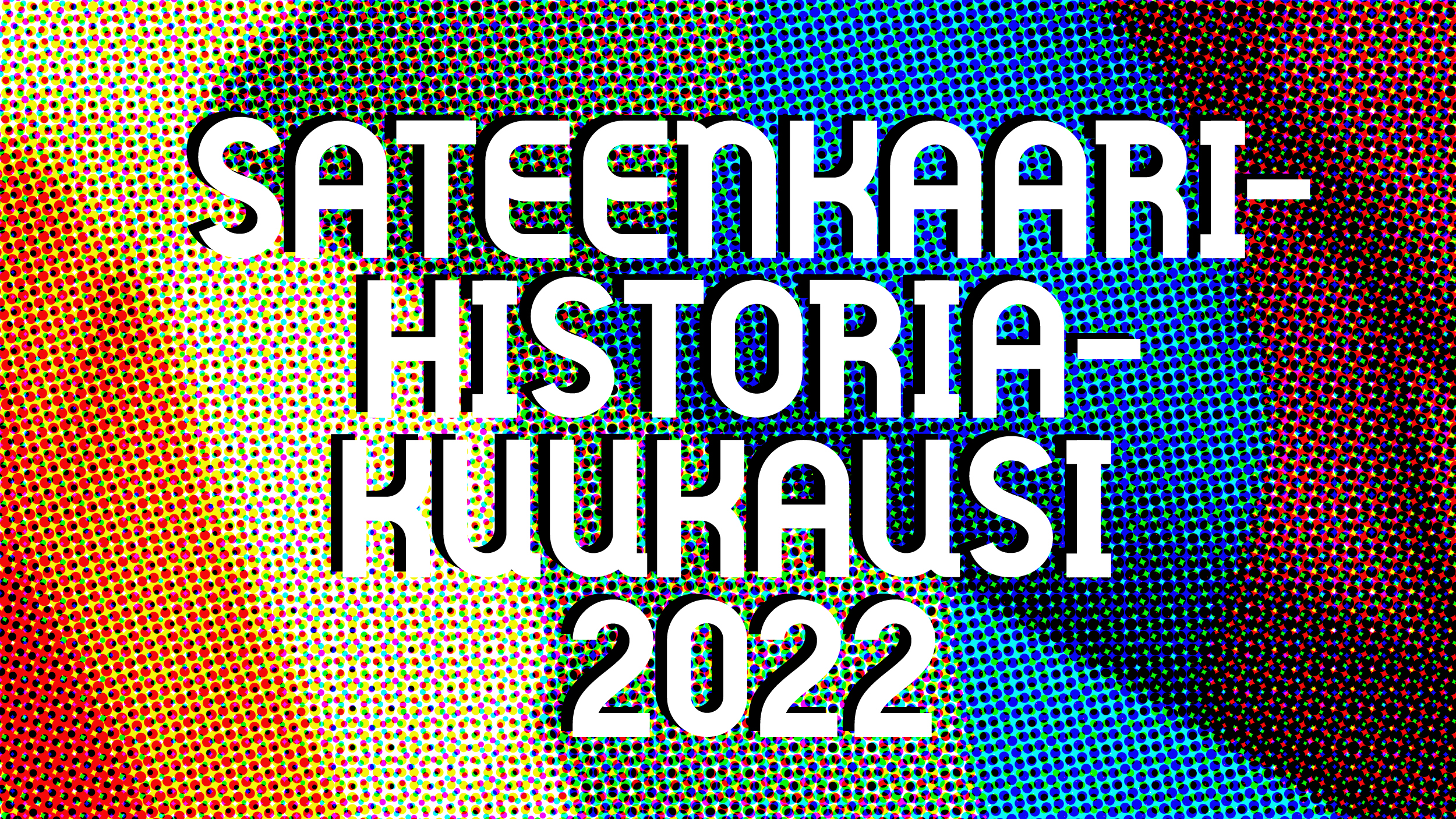 Queer History Month is coming again in November!
Register your contribution to the Queer History Month program by 20 October 2022.
Queer History Month, celebrated annually in November, is approaching again! Friends of Queer History association invites memory organizations, schools, cultural institutions and all other actors to sign up. You can participate even with a smaller contribution!
Contributions can include events, exhibitions, themed guided tours, collection highlights, panel discussions or themed courses. We also encourage participation on a smaller scale, for example through reflective blog texts or social media posts with the hashtags #Sateenkaarihistoria #Queerhistoria #QueerHistory.
Read more about Queer History Month and participation: https://sateenkaarihistoria.fi/en/queer-history-month-in-finland/
You can add your own event or publication directly to the event calendar of the theme month on our website:
https://sateenkaarihistoria.fi/en/add-your-event/
Ideas and inspiration for organizing can be browsed from past years' event archives (mostly in Finnish): https://sateenkaarihistoria.fi/en/events-archive/
Our website has a large offering of information and perspectives on various queer history topics.
Come join us in making queer history visible!
Friends of Queer History association coordinates the activities of the Queer History Month. The entire program is put together on our website and we highlight contributions in our channels.
Further information:
Kaura Raudaskoski
Coordinator and secretary
Friends Queer History association
sihteeri@sateenkaarihistoria.fi
+358 45 783 17571
www.sateenkaarihistoria.fi
www.queerhistoria.fi
Facebook & Instagram: @sateenkaarihistoria